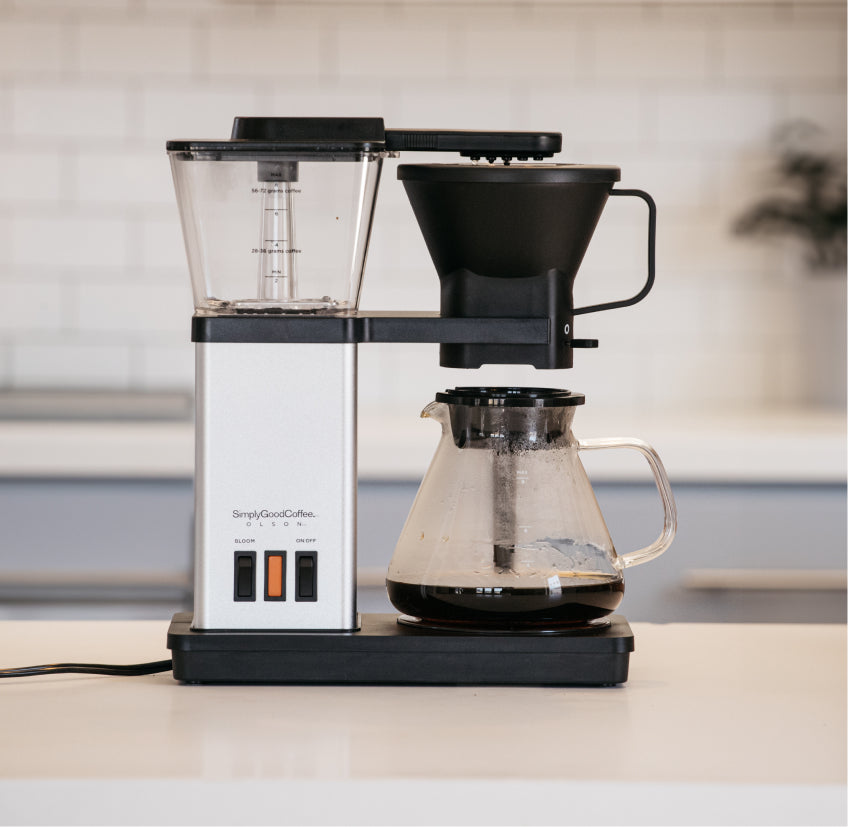 ABOUT THE COMPANY
SimplyGoodCoffee™ offers an easy-to-use, affordable brewer so millions more households across America can enjoy exceptional coffee at home.
Our Partner program helps independent cafes and roasters strengthen their business and focus on what they do best - deliver great coffee to their local communities. These coffee professionals have independently tested the SimplyGoodCoffee™ brewer and they agree it delivers coffee flavor as they intended. Cafés and roasters across America are already recommending the SimplyGoodCoffee™ brewer, knowing their coffee tastes much better when brewed properly at home.
We like to keep things simple. Our design keenly focuses on the essential components for brewing great coffee. Simple to use, easy to clean, and delivering delicious coffee. And its very affordable. That's the SimplyGoodCoffee™ promise.
MEET THE FOUNDER:LAURA SOMMERS
Laura Sommers is our founder and CEO. She has over 30 years in specialty coffee and thought it was time to offer a home brewer that was easy to use and affordable so that the folks in the specialty coffee industry (Roasters and Coffee shop owners) could be confident all their hard work producing coffee would not be lost by the customer preparing the coffee at home in a sub-par brewer.
Laura's mantra is "coffee taste is paramount, ease of use is required, and affordable price makes this a great value for millions more households".
If you have questions about the Brewer, SimplyGoodCoffee™ or our Partnership Program, reach out!
We're here to help.